Hello You!
It's the most wonderful time of the year! The weather has cooled down a bit. I can feel it, can you?
Even if the temp drops just a few degrees it inspires me to start thinking about Holiday Baking! I released our holiday breads last week. It includes some old favorites such as Stollen and some newer items like North Park Fruit Cake and Cranberry Apple Bread Pudding. I intend on sampling Holiday Breads on the weekends so you can have opportunities to taste before ordering.
Over the weekend I had a chance to bake and sample our Chocolate Cherry bread.  Every year I fall in love with this bread more and more. The dough is soft and beautiful to work with. It is full of Belgian chocolate and tart dried cherries. The Guittard Cocoa Rouge and Cafe Moto Espresso create great flavor and a rich dark color.
But the thing is…Chocolate Bread!  It's bread! It's chocolate! And the whole time your mouth is saying "Wait! What is this?! So good! Give me more!"  It's actually fun to eat.  Anyway, I really love to bake the Chocolate Cherry bread and I think every bite reflects that Love.
I haven't decided what I'll bake and sample this weekend.  Maybe your comments will help me decide!
Until then,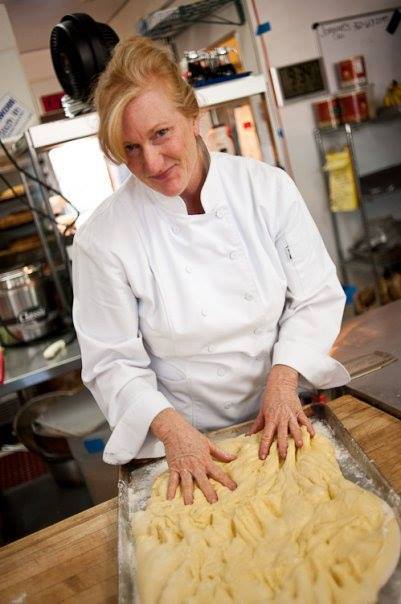 Have you ordered your Holiday Bread yet?
Love is all you Knead,
Cardamama (Joanne)